The Inferno Punishing The Land Down Under Continues
January 9, 2020 | By Karen Lowe
---
If you've been following the news, you'll know that Australia is burning and has been now for several months with no end in sight. Lives have been lost, both human and animals; and more than 2,000 homes have been decimated. The beautiful landscapes have been impaired beyond belief. The impact is over and above comprehension. The images that have been coming through of the destruction are absolutely heart breaking.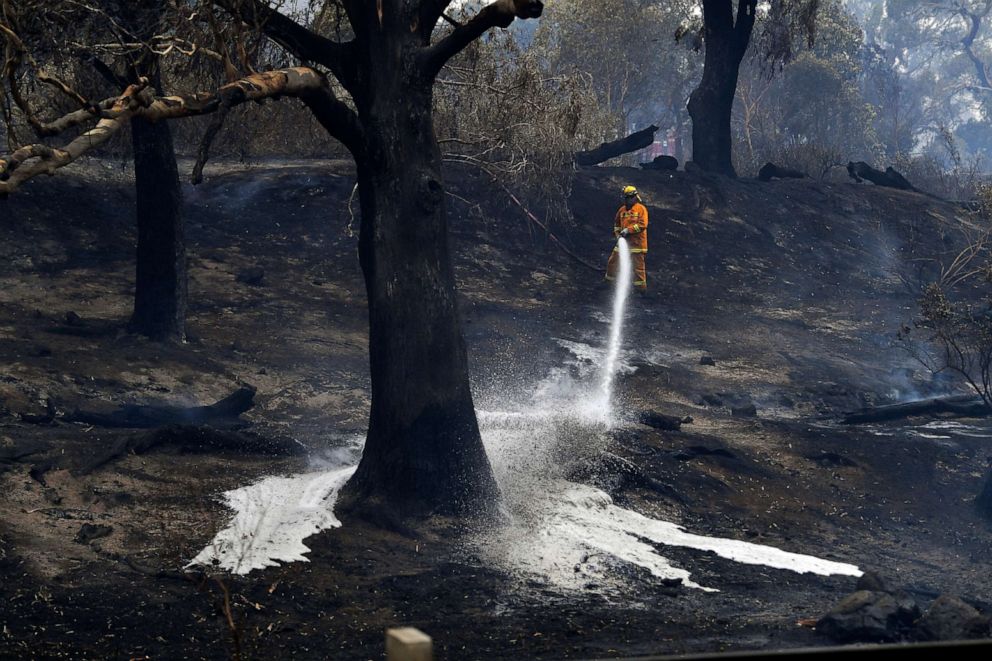 The devastating impact on the country's unique flora and fauna is simply beyond any words can describe. Some estimates put the death toll upwards of half a billion critters in one state alone. Experts believe it could take the country decades if not longer for wildlife to recover.
"The greatness of a nation and its moral progress can be judged by the way its animals are treated." Mahatma Gandhi
The fury and devastation caused by these fires are those of fraternal twins. While there isn't much that we can do to stop the fires, and unless you are a trained fire fighter/emergency services personnel, there isn't much help that the public can give without just getting in the way and putting themselves in potential risks.
Still, it's human nature to want to help out in any possible way which is why there are so many donation pages being set up on Facebook, GoFundMe and through different organisations. It's starting to get hard to wade through them all and work out what is legit and how said group will distribute any funds raised. It's so important to ensure that where you are donating to is legitimate because, it's also human nature for certain individuals to take advantage of any kind of disaster for their gain.
There are several benefit concerts springing up with Australian bands donating proceeds to those who need it most. Some bands are also donating any money received from sales of their merchandise. Of course, if you are overseas, heading to a benefit concert may not be the easiest option and there could be limitations on where merch can be sent.
The most prolific fundraising event was started by Australian comedian Celeste Barber to help out the

NSW Rural Fire Service & Brigades

. So far, she's raised almost 50 million dollars (AUD) from people around the world and has promised to ensure that the funds will get distributed to various outlets to help benefit families of victims who have died in the fires, wildlife and also to

South Australia's Country Fire Services

and

Victoria's Country Fire Authority

.
You can also donate to organisations like the Red Cross, the Salvation Army, WIRES (Wildlife Rescue), Port Macquarie Koala Hospital or directly to the state-funded rural fire services.